WiFi and Networks for CCTV and Access Control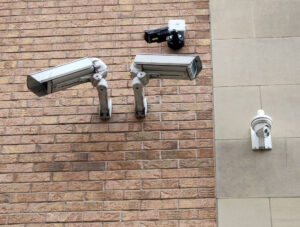 One of the biggest issues with CCTV can be the availablity of networks to connect the cameras to either a Network Video Recorder or a live monitoring station.
With Access control how do you update that remote door, turnstyle or entry barrier when the nearest network point is over 100 metres away?
One method is to use 3g/4g or even 5g connections via the mobile phone network. This can prove to be expensive in the long term, especially if CCTV is involved.
Another solution is to use Peer to Peer WiFi to connect that camera at the far end of the site to the network and therefore provide the ability to use and update it without the worry of expensive mobile phone contracts.
Tiamo Networks can install peer to peer WiFi systems for these remote CCTV and access control systems meaning CCTV cameras can be viewed easily and remore entry systems can be updated with new staff access credentials at the click of a button.
Call us at Tiamo Networks to find out how we can help with your remote CCTV and Access Control networks.
Call us on 0161 401 1970 or complete the form below and we'll call you back.